Dates and times are LIVE!!! General Admission is FREE!!! VIP Tickets available for each event in limited quantities!!!
WHAT IS THE MODERN BABY MARKET?
The Modern Baby Market is an exclusive pop-up event featuring the most influential baby brands you follow on social media. Set in stunning locations around the country, these events bring you face to face with the brand owners and products you love. You will also come face to face with both local and more widely known social media influencers as they mingle at the vendor booths or give keynote presentations. Most importantly, you will have a chance to connect with like-minded families in your neighborhood and meet up with friends for a day of everything baby.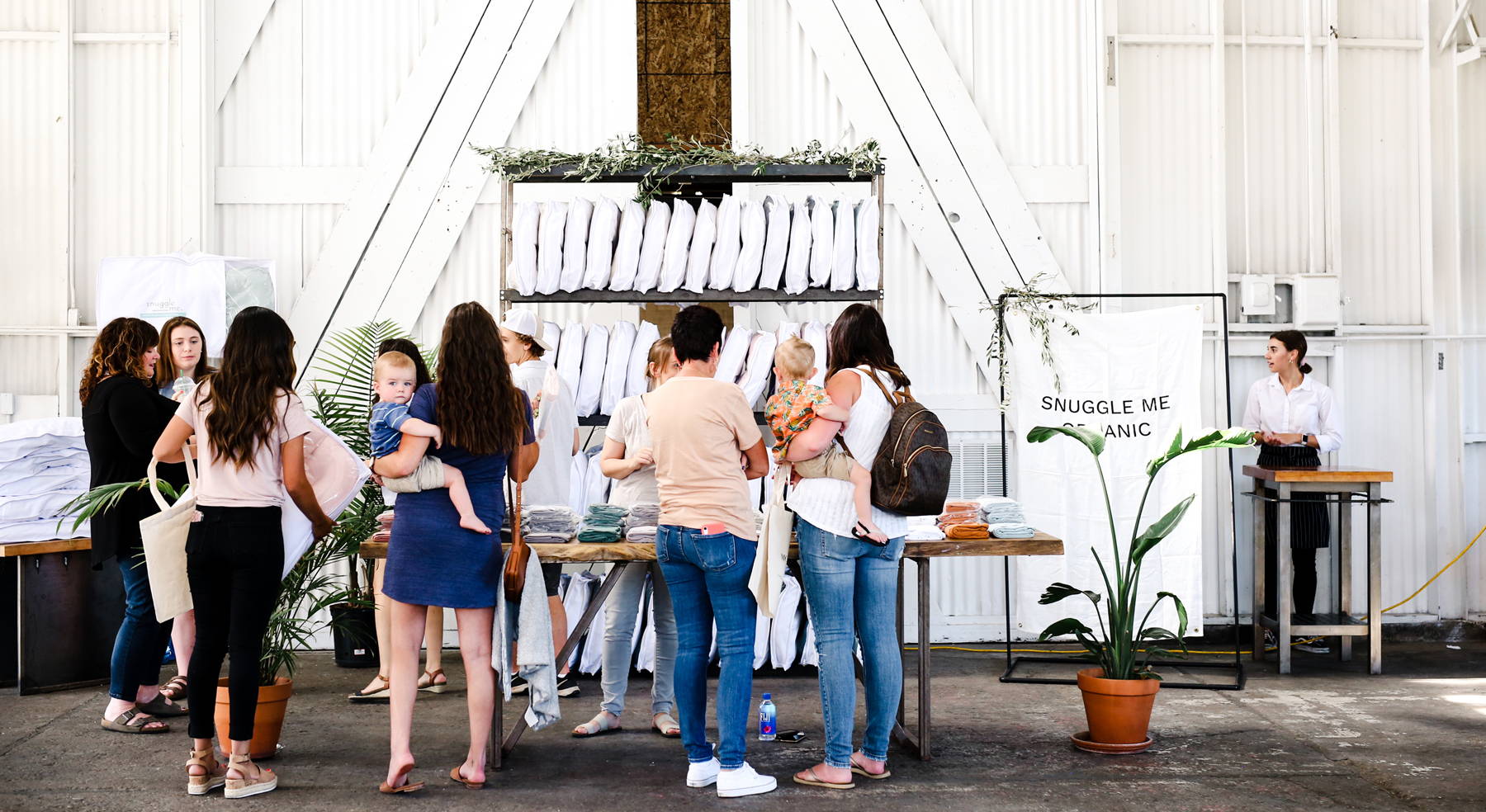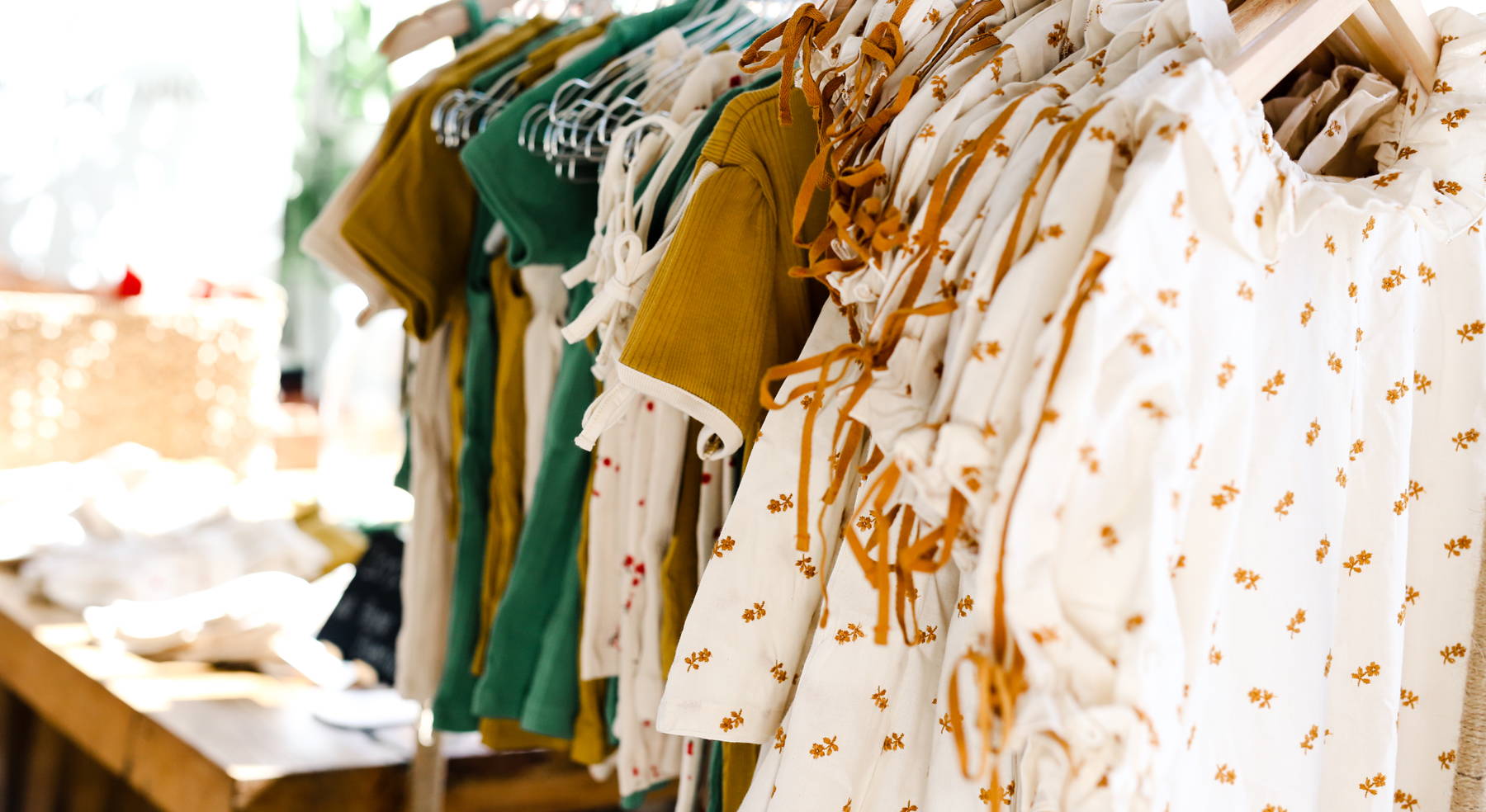 HIGHLY RECOMMENDED. 125 tickets are available for purchase per event. With a VIP ticket, you will be able to enter the show an hour early and have first dibs on products offered by each brand. This exclusivity allows you to avoid long lines and offers a more intimate shopping experience. Refreshments will also be offered during this time along with a huge shopping spree giveaway prize to one lucky VIP. Each adult (18+) needs a ticket to enter as a VIP. Children under 18 are welcome to accompany a parent or guardian with a VIP ticket.

Frequently Asked Questions
General admission to the Modern Baby Market is free. We simply ask you to follow the brands attending your show on social media and RSVP to the email list for your event's location. (Note, all emails will be shared with the brands attending your event). We will also be offering 125 VIP tickets per event available for purchase.

WHAT DISCOUNTS CAN I EXPECT?
Each brand will decide what they will offer at the Market, so the deals will vary widely. A list of the offerings will be available on the event page once it has become available. We have asked all brands to offer the best deals they can, so deals will be amazing!

Yes, you are welcome to bring a stroller if it allows your experience to be more enjoyable. That said, it will be crowded, so a baby carrier may be more convenient for you.

WILL FOOD AND DRINK BE AVAILABLE AT EVENTS?
At most of our event spaces, we will offer food trucks and beverages for purchase. Rarely those amenities are not allowed and will be noted on that event's information page.

WHAT WILL THERE BE TO DO?
-Exclusive deals from top baby brands you love
-Influencer meet and greets (vary widely per show)
-Keynote speakers on various topics-food trucks, beverages at most venues
-Green space or activity space for families to gather

There will be 2 large giveaway prizes available to win at each event. VIP ticket holders will be entered into a shopping spree giveaway that will be announced at the beginning of their exclusive time slot. There will be a second giveaway for general attendees that will be announced at the end of the event. You will be able to enter this giveaway upon entry.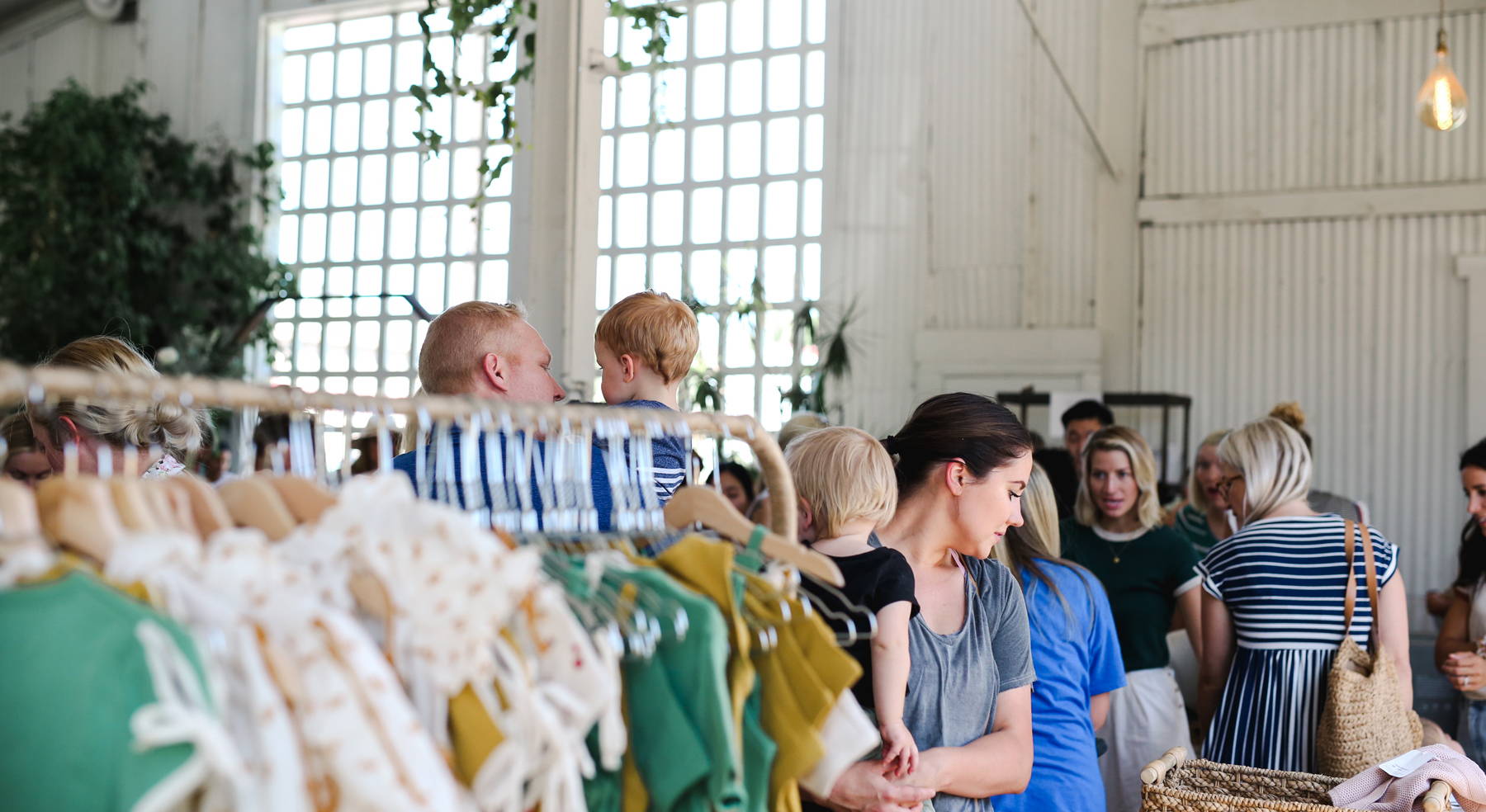 MODERN BABY MARKET | 2020 TOUR
Dallas, TX CANCELLED
Portland, OR CANCELLED
Los Angeles, CA May 17th 10-3
Brooklyn, NY June 14th 9-3
Chicago, IL July 26th 10-3
Minneapolis, MN August 16th 10-3